| | |
| --- | --- |
| APR | 9.99% – 35.99% |
| Origination Fee | 0% to 6% |
| Late Fee | Up to $30 |
| Prepayment Fee | None |
The company ranks highly in terms of prepayment fees because LendingPoint does not use prepayment fees to penalize borrowers. It charges no penalties related to extra payments, which helps motivate borrowers to more aggressively pay off their loans at their own pace. 
However, LendingPoint charges fees such as late fees and origination fees. The origination fees, between 0% and 6%, are typically included in the loan. An origination fee is typically what a lender charges a borrower when processing a loan. The exact origination fees depend on your state, so check to see if LendingPoint uses origination fees in your state. 
LendingPoint does not allow co-signers, so a loan would need to be taken out in a person's name and responsibility could not be shared with another person on the loan documents. 
The company can typically be reached through email as well as a phone number. In terms of how long it takes LendingPoint to reply, the company is rated as relatively responsive. LendingPoint also offers additional modes of interaction such as accounts on the social media sites Facebook and LinkedIn. Companies such as Trustpilot give LendingPoint's customer service high marks because of strong customer satisfaction even from customers that claimed to have low credit scores. In terms of flexibility and responsiveness, LendingPoint encourages customers to reach out to customer service representatives if COVID-19 has impacted their ability to repay a loan. This service opens a level of accessibility that isn't always available or encouraged with other lenders.
Before applying for a loan, research and read customer reviews. Customer reviews collected from other websites paint a clearer picture of how the company is treating current customers. Reviews potentially indicate how you will be treated if you decide to become a customer. Customer reviews point out areas of strength or places where a company has room for improvement that you might not have considered beforehand.
| | |
| --- | --- |
| BBB Rating | A+ |
| Trustpilot Score | 5 |
| Benzinga's Score | 3.5 |
| J.D. Power Rating | N/A |
LendingPoint offers term options between 2 years and 5 years. The range of APR rates is 9.99% and 35.99%, which means that loans have much higher APR rates. Elevated APR rates have the potential to make it more difficult for a borrower to repay a loan. The exact terms vary depending on your financial situation and credit score. 
The company offers an autopay option that helps prevent borrowers from missing payments or defaulting on a loan and charges no early payment penalties on your loan. Specific term requirements indicate that interested borrowers should make a minimum annual income of at least $20,000 a year. Extra requirements are also included such as living in one of the specified states where LendingPoint offers its services. One thing that makes a LendingPoint loan so beneficial is that the loans are offered at a fixed rate so that the amounts due are predictable throughout the loan. 
The term options are for unsecured personal loans, which offer a lower amount of risk for borrowers. Unsecured loans mean that repayment is not tied to collateral as it is in secured loans. The type of collateral depends on the loan such as real estate for a secured mortgage or a vehicle for a secured auto loan. Collateral is used to lessen the risk exposure faced by a lender.
However, collateral exposes borrowers to added risk because if payments are not made promptly then a borrower will likely lose the item placed up for collateral. Luckily, LendingPoint offers unsecured loans that protect borrowers from more risk exposure if they default on a loan. Even without the risk of collateral, defaulting on a loan should be avoided because it has the potential for strong repercussions such as heavily lowering credit scores or even resulting in lawsuits. 
| | |
| --- | --- |
| Term Options | 2 to 5 years |
| Loan Amounts Available | $2,000 to $36,500 |
Loan amounts typically range between $2,000 and $36,500. Amounts differ depending on additional factors such as your credit score and personal financial information. The overall offered loan amounts are closer to the lower side but may prove useful for potential borrowers who do not require significant loan amounts. The loans can be used for most personal expenses that are deemed legal. One benefit of LendingPoint is that it offers unsecured personal loans that are not tied to specific usages. The lack of specificity allows borrowers to have flexibility with how they spend the loan.
| | |
| --- | --- |
| Minimum Credit Score Requirement | Not stated, but accepts people with fair credit |
LendingPoint has a slightly more flexible credit requirement that appeals to people with fair credit scores. A minimum score is not specifically stated, but LendingPoint states that proof of your financial history combined with your credit score is taken into account when deciding on your ability to repay a loan. The company intends to make borrowing accessible to people with fair credit, or a credit score that falls between 580 and 660. The range of credit scores is between 300 and 880. 
LendingPoint offers an online application process. LendingPoint first does a soft inquiry of your credit that will not harm your score. A soft inquiry does not impact your credit score because it's not directly tied to obtaining a new line of credit. However, if you decide to move ahead with a specific loan with LendingPoint, then the company will proceed with a hard inquiry that will temporarily impact your credit score. Applying for too many loans at once or having too many hard inquiries on your credit report could potentially harm your ability to receive new lines of credit in the future. Before agreeing to a hard credit inquiry, make sure that you want that specific line of credit. Weigh the benefits and drawbacks of obtaining a new line of credit such as a personal loan before allowing a hard credit inquiry.
Before speaking with a loan specialist, it's advised to talk to your financial professional to better understand your available options. The loan process typically requires information such as your credit score, financial information and identification documents.
One benefit of obtaining a loan through LendingPoint is the speed of its loans. Once approved, loans have the potential to be received the next business day. 
LendingPoint vs. Competitors
LendingPoint stands out against the competition because of the amount of freedom that the loans allow borrowers. For example, LendingPoint offers unsecured personal loans for a wide range of personal financial needs without requiring extensive paperwork. However, LendingPoint charges potentially higher APRs that extend to 35.99% depending on factors such as your financial history.
Loan Amounts
$2,000 to $36,500
Min Credit Score
Not stated, but accepts people with fair credit
1 Minute Review
LendingPoint provides a wide variety of unsecured personal loans that vary in term lengths, APR rates and fees. The Georgia-based company is unique because it melds technological advances with financial knowledge to provide borrowers with an improved loan experience. LendingPoint uses artificial intelligence (AI) and big data to more accurately create fair-minded credit models. LendingPoint is still relatively young as it began less than a decade ago, but it has quickly grown to offer competitive loans. The company is expanding its digital presence with online offerings such as an on-demand money product. Benzinga reviews LendingPoint's loan offers and concludes that it's a good choice for people with fair credit scores who are interested in the option of prepaying a loan without facing penalties. However, taking a loan shouldn't be done lightly, so consult a financial professional to see which option works best for you. 
Best For
People with fair credit
Ideal for people interested in receiving funds at a faster rate
Pros
Does not have any prepayment penalties so easier to repay loan at your own pace
Flexible payment date options
Expedited funding could be available within a business day
Offers mobile application for easier access
Cons
Does not allow co-signers
Possible origination fee depending on the state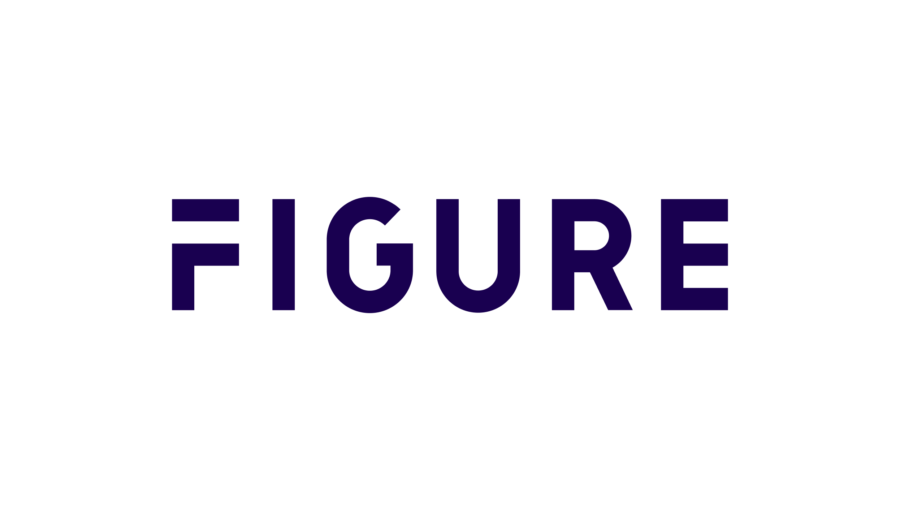 pre-apply
securely through Figure Personal Loans's
website
APR
Between 5.99% and 15%; autopay discount of 0.25%
Loan Amounts
$5,000 – $50,000
APR
Between 5.99% and 15%; autopay discount of 0.25%
Origination Fee
Between 0% and 5% (dependent on state and local laws)

Term Lengths
Fixed-rate loan terms of 3 or 5 years
1 Minute Review
Figure's online personal loan application process eliminates the painstaking process of following up your paperwork to scan or send to the lender. With an entirely online application, you can get your prequalification rate without impacting your credit score. You'll get approval within a few minutes and await funding in as little as 2 business days — up to $50,000 you can direct toward what matters most.
Figure personal loans come with multiple fixed term options so you can map out your payment schedule so that it doesn't strain your finances. Figure also offers some perks for spreading the word out to others. You'll receive a $150 gift card for every friend you refer, and they too will get a $150 gift card when their loan funds.
Figure's home equity line of credit lets you turn your home equity into up to $250,000 cash in as few as 5 days. Rates start as low as 2.88% APR1, and you can choose among 5-, 10-, 15- and 30-year fixed term options. You can also get up to $500,000 cash-out in mortgage refinance, all with custom rate and payment options.
While you can easily land better rates with a higher credit score, Figure also has options for applicants with less than perfect credit. You may secure a HELOC with a credit score as low as 620 (except in Oklahoma where the minimum is 720).
Best For
Online loan application
Unsecured loans
Affordable loan fees
Pros
100% online application
Quick funding
Competitive rates
Stellar customer service
Multiple fixed term loan options
A gift card for every referral (personal loan only)
Personal loan offered in all 50 states
Cons
Products not available in some states
Personal loans capped to $50,000
Loan Amounts
$1,000 – $40,000
Origination Fee
3 – 6% of the loan amount
1 Minute Review
LendingClub was created in 2007 and offers a technology-driven approach to personal loans and funding. Over the years, LendingClub has aimed to reinvent banking while making loans and financial tools more accessible. The company provides a wide range of financial resources such as borrowing, investing and banking. LendingClub offers personal loans that accommodate diverse needs from home improvements to debt consolidation. Before applying for a loan, consult a financial professional and examine the various loans available for your specific situation. Benzinga reviewed LendingClub's personal loan offers and determined that it was ideal for people with good-to-fair credit interested in consolidating debt, but its loans have room for improvement in terms of fees. 
Best For
People with fair-to-good credit looking for an unsecured personal loan
Individuals aiming to consolidate debt
Pros
Varied range of loan amounts starting as low as $1,000
Potential to change the loan payment date
Offers the option of having cosigners
Cons
Includes origination fees
Higher APR rates included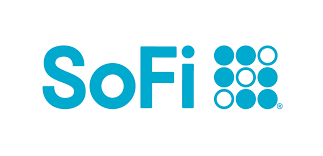 get started
securely through SoFi's
website
Disclosure: Fixed rates from 6.99% APR to 21.78% APR. APR reflect the 0.25% autopay discount and a 0.25% direct deposit discount. SoFi rate ranges are current as of 3/24/22 and are subject to change without notice. Not all rates and amounts available in all states. See Personal Loan eligibility details. Not all applicants qualify for the lowest rate. Lowest rates reserved for the most creditworthy borrowers. Your actual rate will be within the range of rates listed above and will depend on a variety of factors, including evaluation of your credit worthiness, income, and other factors. See APR examples and terms. The SoFi 0.25% AutoPay interest rate reduction requires you to agree to make monthly principal and interest payments by an automatic monthly deduction from a savings or checking account. The benefit will discontinue and be lost for periods in which you do not pay by automatic deduction from a savings or checking account.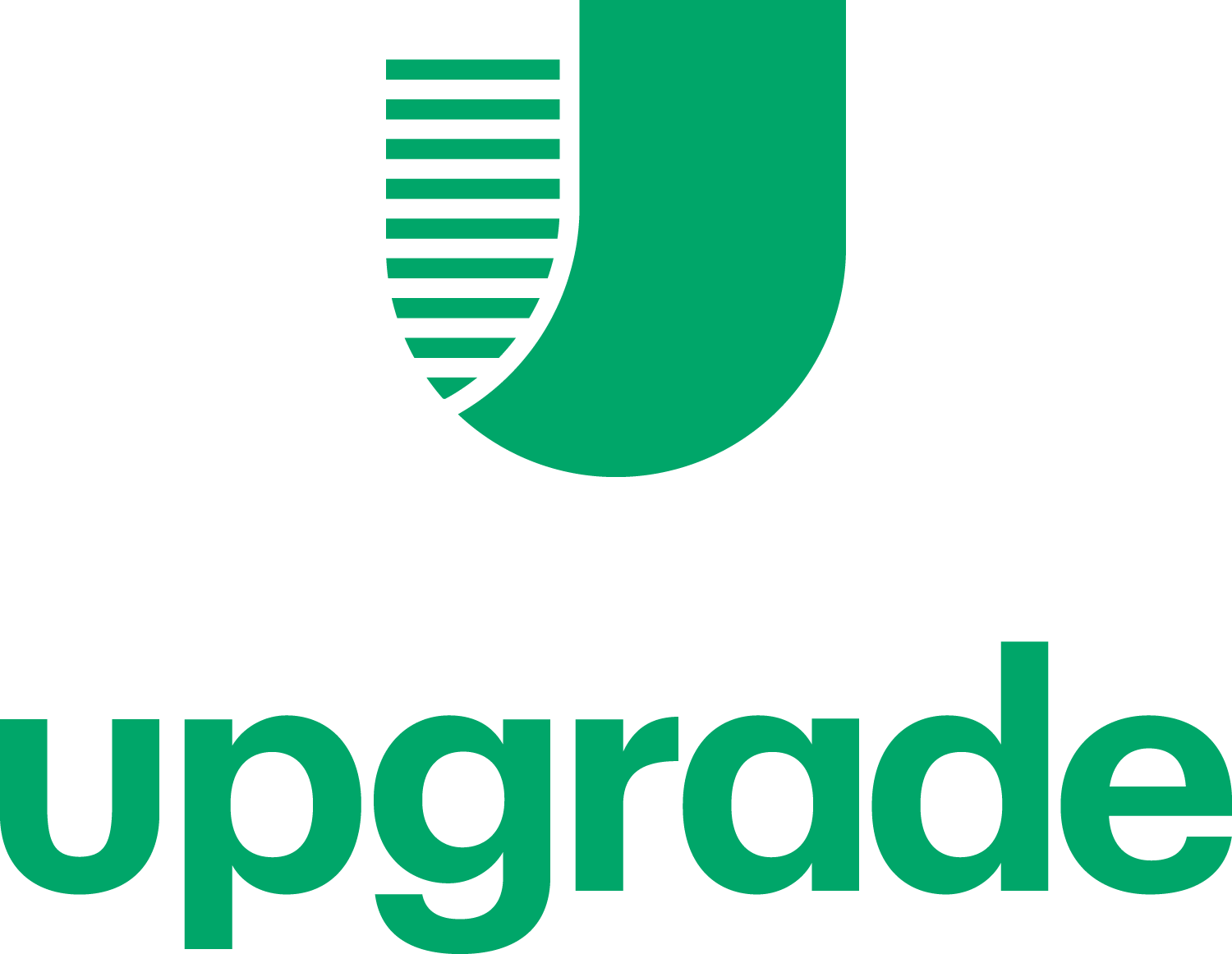 APR
5.94%–35.97% (with autopay)
Loan Amounts
$1,000 – $50,000
APR
5.94%–35.97% (with autopay)
Origination Fee
2.9% – 8% of your loan amount
Term Lengths
24 – 84 months
1 Minute Review
As a lender of personal loans, Upgrade offers a host of benefits, such as a wide range of financing solutions with funding times as little as a few days. Upgrade maintains options for a range of credit scores and incomes; however, APRs tend to be higher than if you were to work with a traditional bank. 
Nonetheless, it's easier and faster to get approved for a personal loan from Upgrade than it would be at a bank or credit union. Upgrade isn't a direct lender, so Upgrade doesn't actually lend you the money but rather works with its network of partners to get you the funds you need. 
Upgrade features annual percentage rates (APRs) between 5.94% to 35.97% on its personal loans. And although there are origination fees, you won't have to worry about prepayment penalties if you decide to pay off your loan early. Plus, Upgrade offers a considerable number of discounts for things like opening a qualifying checking account or setting up autopay. 
You'll only need a credit score of 560 to qualify for funding — making Upgrade a great choice for borrowers with fair or less-than-perfect credit. However, for the highest funding amounts and the best interest rates, you'll want your credit score to be in as strong shape as possible 
Funding amounts range from $1,000 to $50,000, which makes these loans ideal for small- to mid-range financing needs. You can use a personal loan from Upgrade for a variety of purposes. However, funds can't be used for gambling, investing or funding college expenses. 
Most borrowers will use Upgrade personal loans to finance their business, consolidate debt, cover medical expenses, complete home upgrades or pay for a wedding. Whatever the scenario, when you need funding fast Upgrade is a solid choice. 
Upgrade doesn't allow co-signers on loans. 
Upgrade, founded in 2017 and headquartered in San Francisco, California, was launched by a team of veteran fintech executives with prior experience at leading personal loan lenders, such as Lending Club. Upgrade has helped millions of people access personal loans and issued more than $10 billion to borrowers. 
Best For
Secured loans
Debt consolidation loans
Wide range of funding solutions
Pros
Fast approval process for secured loans
No prepayment penalties or fees
Wide range of options for repayment terms and funding amounts
0.5 percentage point rate discount in exchange for setting up autopay
Funding times as little as one business day
Cons
Charges origination fees
Higher-than-average APRs
Not a direct lender
Does not accept co-signers
Overall, LendingPoint ranks 3.5 out of 5 stars. The company offers strong loan options for potential borrowers that have fair credit. To accommodate and better understand a borrower's ability to repay a loan, LendingPoint uses a combination of AI and data points. 
However, LendingPoint has room for improvement in multiple areas. For example, the company currently offers an origination fee that differs depending on the state that offers it and varies between 1% and 6%. The company offers higher APR scores in part as a way to offset the potential risk of lending to lower credit scores. However, increased APR scores make it difficult for borrowers to repay the loans during times of financial instability. 
Overall, LendingPoint is an option that appeals to borrowers with fair credit scores who are interested in obtaining more flexible personal loans with the potential of faster funding. 
Frequently Asked Questions
Before taking a loan, review your options and consult with a financial professional. Your financial situation should also be taken into account because it will likely impact the available terms and rates. 
Do interest rates on LendingPoint loans have the possibility to increase?
No. LendingPoint explains that interest rates on fixed-rate loans will not increase. Fixed-rate loans mean that the interest rate must remain the same throughout the duration of the loan. Fixed-rate loans also create a level of stability and certainty that a borrower can use to predict future payments throughout the length of the loan. 
LendingPoint does offer a strong incentive program to further motivate stable payments. For example, if a borrower continues to make consistent payments over six months until the account has the possibility of being reviewed for lower rates. 
Is LendingPoint the same as LendingClub? 
No. LendingPoint and LendingClub are two different lenders. Although the names sound similar, the two companies are not related. 
LendingPoint was created in Georgia in 2014 to provide a wider range of potential borrowers with loans. It was designed to promote access, excellence and options for people with fair credit scores. The company uses a combination of AI and data models to more effectively approve a broader selection of people for loans. LendingPoint offers personal loans, business solutions and educational tools so that potential borrowers can make better-informed financial decisions. 
In contrast, LendingClub began in 2007 and encompasses a relatively full-spectrum fintech marketplace bank. The company has a headquarters in San Francisco, California, and remains a subsidiary of the LendingClub Corporation. 
Sources
LendingPoint. "About Us." Accessed April 22, 2022. 
LendingPoint. "FAQ" Accessed April 22, 2022.
Benzinga. "LendingPoint Landson the INC. 5000 for the Third Consecutive Year." Accessed April 23, 2022.
LendingClub. "About Us." Accessed April 23, 2022.