Many drivers aspire to own a particular car. Maybe it's a dream vehicle they thought about for years or one they recently fell in love with. But often, the dream car must wait.
Perhaps your ideal vehicle costs too much. Average car prices for new and used cars hit new highs during the past year. Additionally, interest rates increased in an attempt to curb the inflation that may be eating away at your savings account.
Let's face it: Those factors can put a dent in anyone's big plan for a dream car down payment. For first-time or younger car buyers, building credit from scratch takes time. This market isn't helping.
Whatever your dream car or budget, you need to start somewhere. We'll tell you how to start planning and saving for your dream car. We'll provide tips and information you can use right now so that you can make your dream car a reality.
Dream Car Plan: What to Consider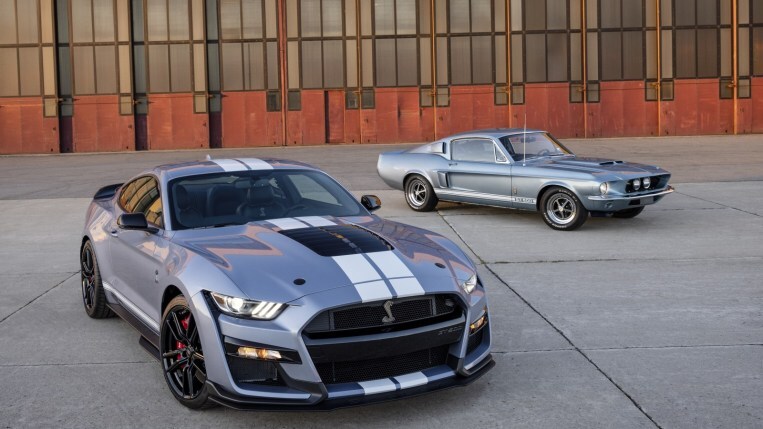 When car shoppers start to plan for a vehicle they like, some focus on name brands or features available. Others may focus on the body of the car or its exclusivity.
Your dream car can be whatever you define it as, and sometimes there is no rhyme or reason. Whether you like exotic sports cars, modern electric cars, or practical hatchbacks, picking your perfect vehicle is based on what feels suitable for you.
If you did not pick something yet, consider starting with research to determine which ones you like best. During the research stage, check the new models, and research the old ones to learn about cost differences.
PRO TIP: Did you know that you can quickly calculate the 5-year cost to own a specific vehicle model and make? It will help determine fuel, maintenance, repairs, depreciation, and insurance costs.
New Model Cars
New model cars hitting the marketplace can help you narrow your choices. You can look at car reviews and compare models and trim packages.
However, new cars for many seem out of reach because of skyrocketing car prices due to market conditions and factors affecting supply like the microchip shortage. If you prefer a specific model, you should investigate the various trim packages available for the vehicle. For example, the basic trim packages cost less than the higher ones available.
Companies may release newer models of your dream car with new features and innovation. Electric vehicles are becoming more popular. Like many new vehicles, these come with many new safety features that help you drive safer or more efficiently.
Used Cars, Discontinued and Classic Cars
Why not consider older models, too? An older nameplate could also be discontinued and no longer in production. This may become more prevalent as new electric vehicles debut. You might even consider a different generation of a car still in production, like the Honda Civic or Dodge Challenger. After all, your dream car may be a new-looking used car.
Don't forget that discontinued cars and used vehicles can be great cost-effective options. Just keep an eye on price fluctuations, whether increases due to the scarcity of the model or other factors where it drops in price.
Some people dream of owning a vintage car. Maybe it is based on a reminiscent attachment to a particular model or a limited-edition classic vehicle. Remember that dream car planning is not exclusive to new cars.
You'll also need to keep an eye on classic car prices. Some are costly due to the "classic" status. In addition, maintenance costs and parts sourcing can be challenging for a used car. Also, vintage car parts may be more expensive and less available than those for a new car.
Buy or Lease Your Ideal Vehicle?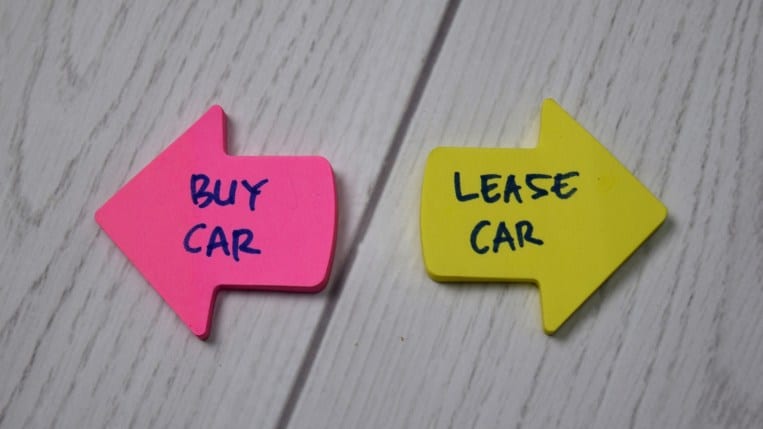 Whether new or used, you can search online to find out how much your dream car will cost in your area. You can search for a vehicle by year, make, and model. Then, you input your ZIP code to understand the price for your ideal car in your area. You can also search vehicles by price if you know what you want to pay. This will help your browse cars in your price range.
Once you narrow the field and select the car you like, you can begin your next steps, like determining if you want to buy or lease the vehicle.
While it's a difficult decision, most people choose to buy because you own your vehicle after you completely pay it off. Optionally, you could choose to lease a vehicle. No doubt, leasing a vehicle lowers your monthly car payment. For some, it's the best option due to higher car prices and interest rates due to the current market conditions.
However, one of the biggest drawbacks of leasing is that when the terms end, you don't own the car. So you need to decide whether to pay the terms of the deal to buy the vehicle or not. Also, you may get stuck with a penalty if you exceed the lease mileage you agreed to at the start of the contract.
PRO TIP: Did you know you can get an estimate of your monthly car payment for buying and leasing? To determine your car payment, plug in the cost of your favorite car into this car loan calculator from our sister site Autotrader. You can also use the site's car leasing calculator to get the payment information.
Dream Car Budget: More Tips and Tools
Once you know an estimate of your monthly car payment for your dream car, either aim for that figure or do some soul-searching. What you need to do is flip around the equation. How much car can you truly afford? That's where the reality sets in of owning your ideal car. Think Champagne taste but a beer budget.
What your budget says you can afford: Our sister site Autotrader provides an affordability calculator tool to determine how much you can afford for a vehicle based on your budget.
Determine your existing car's value. If you currently drive a car, use the Kelley Blue Book valuation tool to determine what your vehicle is worth. Once you know, you can use its value as leverage in buying your dream car.
You'll need to incorporate extras beyond the manufacturer's suggested retail price (MSRP) when establishing your vehicle budget. The dealership will do this for you before you commit to buying any vehicle.
But for now, you need to incorporate some estimates for those. Read on to learn more.
PRO TIP: Did you know you can trade in your old vehicle and get an Instant Cash Offer? Many dealers will pay top dollar for your older vehicle in today's market. You can even shop your trade-in car around to various dealerships with no obligation to purchase.
How to Budget the Extras on the Car Invoice
Although the calculator tools we list above consider car taxes and interest, you will still need to estimate those rates if purchasing the vehicle from a dealership or financing the car. Here's how to do that and what else you need to account for in your budget.
Car loan interest: While interest rates fluctuate, it's good to get a handle on typical interest rates. According to Experian, the average interest rate for new cars reached 4.07% in the first quarter of 2022. For used cars, rates averaged 8.62%.
Taxes: Only a handful of places — Alaska, Delaware, Montana, New Hampshire, Oregon, and Washington, D.C. — do not charge sales tax on cars. Some places require you to pay use and excise taxes or collect when you register your vehicle. Check your state or local area's revenue department to get the information you need.
Destination charge: Manufacturers set these charges for each new model year car. They are not negotiable. To get the destination charges on the new car model you like, search for it on the manufacturer's vehicle page or in Kelley Blue Book Car Reviews.
Dealer, or "Doc" fees: Car dealerships will charge extra processing fees for things like filing all the paperwork for your car tags and registering new or used vehicles. These are negotiable. But you still need a baseline figure.
PRO TIP: While not on your invoice, getting an estimate for car insurance is always helpful, and when financing a vehicle at a dealership, most will not let you drive off unless you prove you got it insured in your name. Be aware that younger drivers typically pay more for car insurance until age 25. After that, rates can go down. But insurers base their rates on various factors, including where you live. Most car insurers will not count a policy estimate as a credit check.
Once you know what you're working with, you can start saving for your dream car.
Saving for Your Dream Car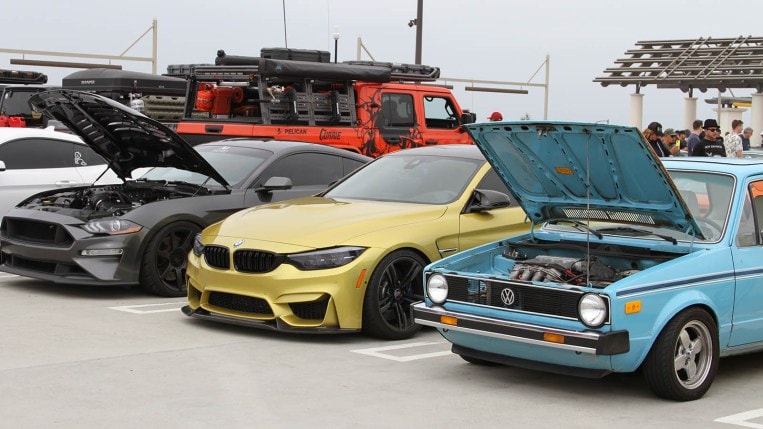 If your heart is set on purchasing your dream car now, but your wallet still lacks the funds, you can start now by saving money each month. It will ensure that you can buy your favorite car in the future.
We'll outline several strategies to help you save money.
1. Build Your Credit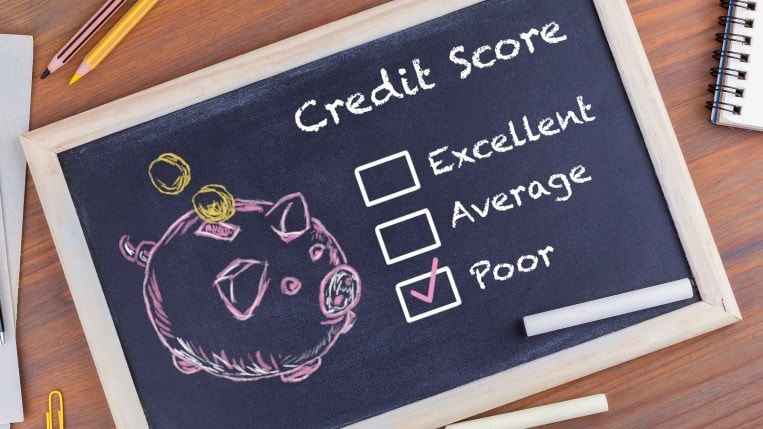 When you build your credit, you're earning your way to a better car loan interest rate. In essence, you'll save money. Start by finding out your credit score. You can request free credit reports on Experian, Equifax, and TransUnion.
TIP: Research the credit bureaus' websites to find ways to increase your score. The higher the number, the better the interest rate on your future car loan. Building credit strengthens your financial credibility with car dealerships, banks, credit unions, credit cards, car insurers, and more.
Pay bills on time. To maintain a healthy credit score, always pay bills on time. Sign up for online bill pay for your rent or mortgage, credit cards, utility, and other bills.
Sign up for a secured credit card. You can open a secured credit card with your bank, credit union, or another financial institution of your choice. These cards allow you to build or rebuild your credit to create a solid financial track record. Secured credit cards typically get tied to funds you deposit and keep there, whether in your bank, credit union, or with another financial institution like CapitalOne.
Pay off credit card balance(s) each month. You know the old saying to only charge what you can afford? It's a good idea to build credit by spending on a credit card but only charge what you know you can pay off in a month. Many people who use secured or non-secured credit cards will typically charge groceries or gas but pay those off immediately. It can increase your score when creditors see you pay on time or the entire balance each month.
Keep an eye on credit limits. Credit limits can increase over time, but it doesn't mean you need to spend up to the top of the limit. Doing so decreases your debt-to-credit ratio or the amount you owe vs. what total credit is available to you.
Limit your debts. Another factor credit bureaus take into account is your debt-to-income ratio. The goal here is to keep your debts low or paid off compared to what you make annually. Lenders, including those for cars, will check your ratio to determine your creditworthiness, and it all goes back to what interest rate you will be required to pay.
PRO TIP: Did you know that creditors consider your student loan payments part of your debt-to-income ratio when applying for car loans? That's why it's always a good idea to pay them down and pay them on time.
2. Cut Expenses
A quick way to find money in your budget and build a fund for buying a car is to slash your expenses. If you eat out or buy a coffee each day, set a smaller budget and stick to it. Drink your coffee at home. Here's a quick snapshot of how the money adds up:
Save $25/week = $1,300 year
Save $50/week = $2,600 year
Save $100/week = $5,200 year
Even if it takes you two to five years to build credit and save money, you'll earn your way to a solid down payment.
PRO TIP: Did you know that the typical car down payment is between 10% and 20%? Most financial experts suggest putting down 10% for used and at least 20% for new vehicles. To get the best interest rate available to you, plan to put down the most you can. If you plan to pay for the new or used car outright, you'll need the tips in our story: Should I Pay Cash for a New or Used Car?
3. Get a Second Job
Another easy way to save money is to take on a side hustle or second job. Retailers and restaurants usually need help around the holidays. That's a sure thing if you like to interact with customers. You might even consider a more permanent situation to stock away funds you wouldn't usually count on. Additionally, you could save money on clothing, goods, or food if you work in either industry.
4. Pay Down Credit Cards
As with building credit, you will save money when you pay down your credit cards because you will not be paying credit card interest. It's a significant savings for your bank account when you don't need to pay interest.
5. Consider a Used Car First
You could buy or lease a used car now before buying your dream car to help finance your ride in the future. If you buy a used car, you could sell it in the future and add the expected resale value to your budget.
Consider that a lease payment could be lower than paying back car loan payments when dream car planning. Leasing also allows you to walk away from a car you might not like.
Buying Your Dream Vehicle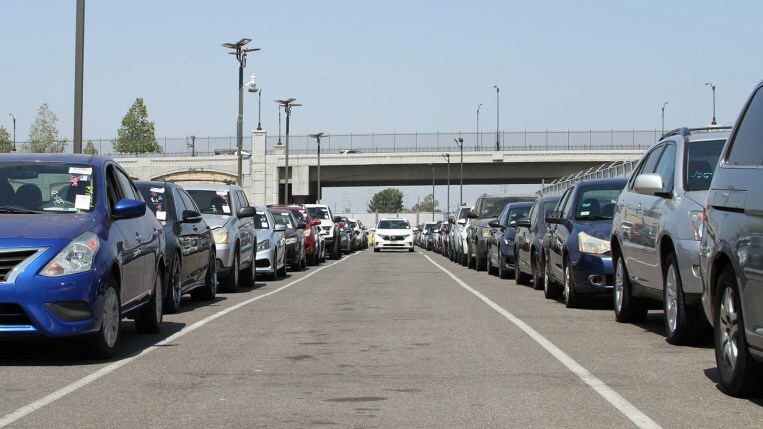 When you're ready to make the leap and buy your ideal car, you'll need to take steps to get to the finish line. We'll tell you about those steps.
1. Reprice the Car You Plan to Buy
Vehicle prices fluctuate, especially in this economy where microchips are in short supply and inventories remain tight. You'll need to reprice the vehicle you originally considered and the value of any vehicle you plan to trade. At this point, you may also want to see how a newer used model compares in price to determine your next steps.
Don't forget to check certified pre-owned vehicles. CPO vehicles undergo detailed inspections sanctioned by the manufacturer before becoming certified.
2. Prepare Your Trade-in and Down Payment
If you plan to trade your old car with an Instant Cash Offer at a dealership, you can use the money toward a down payment. Don't forget that once you know the value of your old car and get offers in hand from dealerships, you can use the offers as leverage to get the best deal.
PRO TIP: Did you know that in some states, you can trade your car for a new one and only pay taxes on the difference between the two vehicles?
You can also choose to sell your existing car privately, but it may take longer. Other pitfalls, such as dealing with strangers and completing all paperwork yourself, may intimidate some. But selling to someone else can happen with careful planning. Selling a car privately can help you get more money.
RELATED: How to Sell a Car: 10 Steps for Success
3. Car Financing: Line Up Before You Go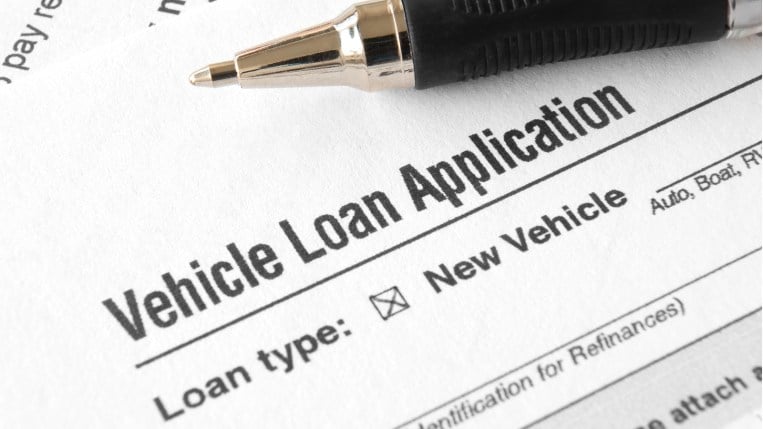 Before you buy a new or used vehicle or head to any dealership, it's best to shop for financing. Since you're planning to buy a car, you'll need to know what bank or credit union interest rate you can qualify for based on your credit rating.
A helpful tool for car loans is the Capital One Auto Navigator. This tool will help you prequalify for a car loan without impacting your credit score. It can help you save time and compare prices with other estimates. The dealership will also propose a financing plan.
Equipped with your own financing, it will provide you with additional leverage to potentially negotiate at the dealership if that's where you choose to buy.
PRO TIP: Don't forget to keep your financing specifics under wraps until you negotiate the car's final price if buying from a dealership.
4. Initiate the Buying Process
Now that you know what car you want, the expected value of your trade-in and down payment, and your financing is in hand, it's time to connect with the sellers of the vehicle you want.
Don't get too specific with the dealership or reveal your hand. Keep things vague. Remember that you lose the upper hand if a salesperson knows how much you want a particular car. Dealers might try to sell you extra accessories, warranties, packages, and different payment plans. Make sure you know your hard boundaries so that dealers do not take advantage of your time or money.
The seller may be a private individual for a used car, or you can turn to a dealership for a new, used, or certified pre-owned model. You can start with phone calls to set appointments. If you're buying a car online, you'll want to read our story on purchasing a vehicle online to know the process for such a deal. If you selected a new car and plan to order the vehicle, use our advice on factory orders.
PRO TIP: According to the FTC, for a used car, you should check the condition, warranty, and vehicle history report before buying the vehicle. After you find the car you want, request the car's VIN (vehicle identification number) so that you can run a vehicle history report. Services like Experian's AutoCheck or Carfax can provide you with the car's history. You'll want to look for red flags, such as whether or not it was in an accident or experienced a flooding event. You'll also want to check that the car was well-cared for because vehicle history reports typically include the dates of service.
5. Take a Test Drive 
An important step is taking the car out for a test drive. Even if you plan to purchase a vehicle online or directly through the manufacturer, it still helps to get a feel for the car inside and out.
See how the seating feels in front and as a passenger in the back. Check for legroom, headroom, trunk space, roof racks, and any options like safety features or options you want in a vehicle. Bring a car seat if you need to test it out if the vehicle will be for your family.
For a used vehicle test drive, spend as much time as you need and take it to an auto repair shop for a mechanical assessment. You'll want to ask about and research the manufacturer's website to learn about any remaining warranties and whether they transfer. You might also ask the seller for a copy of the car's emissions certificate. It's also vital to see if the vehicle has any outstanding recalls that need to be rectified.

PRO TIP: Ask a friend to join you on a test drive and only meet in a public space for safety reasons.
6. Negotiate the Price
Negotiating is relatively straightforward when buying a car from a private seller.
If you do find yourself at the dealership, use these tips to help get the process going. In today's challenging market, most dealerships command at or above MSRP for vehicles. However, you may find wiggle room on certain things during the car buying process. Read on to find out more.
Obtain the final price first before discussing any vehicle financing at a dealership. You completed all the research and know where you want to land on the monthly payment and price of the car. So, don't tip your hand to anything, including how much you plan to spend on your monthly payment. Keep everything to yourself until you get all costs in writing (see next tip below). Let the dealership provide you with the final price and then use your financing in hand as a point of negotiation. Most dealers would rather you finance through them. Use that knowledge to your benefit. They don't need to know anything about what you qualify for at any other financial institution until you initiate negotiations.
Get all costs in writing. When it comes down to the price, ask for your final estimate in writing. You'll want to ensure the final cost includes the destination fee, all document and dealership fees, the interest rate, and more.
Question any markup costs, sometimes called "market adjustments" or "dealer adjustments." Shop several dealerships. If they offer the same or similar vehicle, try to use one deal against the other. Don't be afraid to walk away.
Consider cars out of state to get a better deal. Some dealerships in rural areas don't mark up car prices.
Order the vehicle from the factory if you're willing to wait several months (or longer) for your dream car. You've waited this long. Why not wait longer? Oftentimes, factory orders cost less than in-stock vehicles.
Don't agree to pay for unforeseen line items like fabric protection, a paint protection package, VIN etching, or tire/wheel warranties.
If a car comes with extras you do not care for, you may get stuck with them. However, it doesn't mean you need to pay for those extras. Look to negotiate those extras.
Don't get an extended car warranty if it's a new car. Read our car warranties guide to learn how extended car warranties work.
Be prepared to act. If you find an acceptable deal, jump on it. Some vehicles remain a hot commodity. Just remember all of the above points to get yourself the best deal.
7. Obtain Car Insurance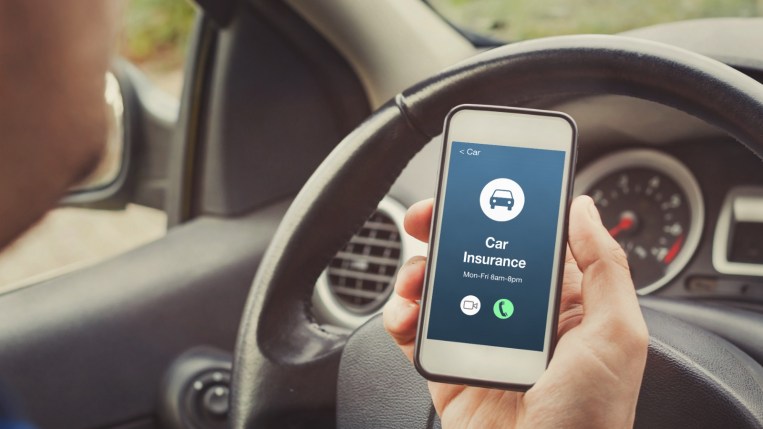 Once you settle on the price and you know you're purchasing the vehicle, set up the car insurance. Dealers will require it if you finance the vehicle.
To find out what car insurance you need, ask your current insurer. Most likely you will need collision and comprehensive coverage for new and newer model used cars. Don't forget to ask your insurer about any car insurance add-ons you may need like rental car reimbursement and windshield protection.
8. Complete the Paperwork
Once you settle on the price, you'll need to finalize all the paperwork to complete the deal. A dealership will complete the paperwork for you. However, buying a car from a private seller means you'll need to follow all the steps listed here.
Pay for the vehicle. Use a cashier's check from your bank to pay for the vehicle. This is the safest method, though if the vehicle price is low enough, you could send money via services like Zelle or PayPal. Check the daily limits of these services before determining the best way to pay.
Obtain a bill of sale. You can typically find a form on the website of your state's motor vehicle division or department.
Take possession of the vehicle's car title. Sellers can assign car titles directly to buyers. The seller will sign it over to you. It's yours to keep.
Register the vehicle. When you drive away with the car, you must register it with your state's motor vehicle division or department. Some states require a vehicle emissions test and require that you pay taxes during registration.
Read Related Articles: